CBD for the Treatment of Alzheimer's Disease
One of the most difficult conditions that a person can go through is Alzheimer's. While there are so many tough diseases that can wreak havoc on a person's body, the impact of Alzheimer's on the mind is hard to find with anything else. That is why we are always searching for medicines and methods that could help us combat this dangerous condition.
Millions of people are diagnosed with Alzheimer's each year, with the condition impacting mostly those who are of an advanced age. Now we are seeing studies suggesting that CBD could be a possible treatment for Alzheimer's disease.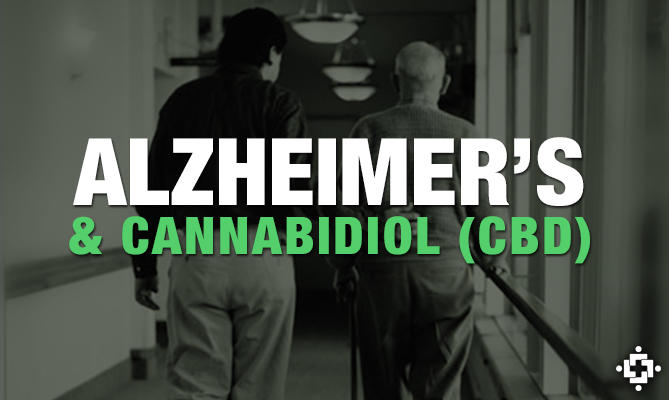 What is CBD?
The first question we must answer is about the origin of CBD. What is this chemical and where does it originate? CBD is a chemical that is found in the cannabis plant, similar to the THC that we associate with marijuana. While THC is a psychoactive chemical that is going to alter your mind and mood, CBD is much better known for its health benefits. And while we already know that CBD is beneficial for fighting pain and reducing inflammation in the body, some studies are suggesting that CBD oil, including American Hemp Oil, could have a few other benefits. Is it possible that it could help with Alzheimer's too?
CBD and Alzheimer's – Has it Been Studied?
There are experts who state that CBD has neuroprotective and anti-oxidant properties, along with the anti-inflammatory properties that we know about. And that is why a study was commissioned to try and find out how CBD could help those who are dealing with the early onset of Alzheimer's.
Within this study, it was discovered that CBD shows a great deal of promise as a drug that could help those who are dealing with the memory loss and other symptoms that are associated with Alzheimer's. But how does CBD help Alzheimer's patients?
What Were the Results?
In the animal studies that were completed, scientists found that CBD was preventing the development of the cognitive deficits that you get in patients when they are diagnosed with Alzheimer's. But the more remarkable finding was the fact that not only were those deficits being prevented, but it was also reversing some of the damage that was already done.
The animals went through three weeks of CBD treatment, and in comparison to a placebo, there were huge improvements for the CBD group. That is why scientists and doctors are now so excited about Alzheimer's being treated with CBD.
While these facts are not confirmed, there are a few studies that indicate that when CBD is combined with THC, the impact on Alzheimer's and other brain-related conditions is even better. It is not quite understood why this may happen, but it has something to do with the buildup of alpha beta and tau in the body, along with decreasing gliosis.
Researchers found that the combined treatment of CBD and THC could help those who were suffering from conditions such as dementia. It is unclear whether a similar treatment would help Alzheimer's patients, but the current research is very promising. CBD could be the drug that helps save so many lives.
Share with your friends